Brand Philosophy
"Serene life"
It aims at providing soothing professional healthcare to busy people with fast-paced urban life in a private and elegant environment. Green Massage leads modern concept of health and healthcare, integrating modern scientific techniques on the basis of the theory of traditional Chinese medicine. It dredges the channels and collaterals, nourishes one's spirit and relieves pressure through comprehensive conscious breathing,massage and other methods.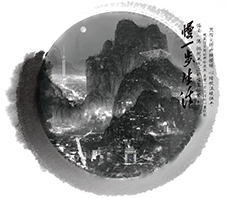 Immerse yourself in the serenity of the tranquil and elegant comfortable environment of nature away from the hustle and bustle of a restless city.

By inheriting from ancient chinese medicine techniques, green massage develop signature treatment combining the theory of aromatherapy to promote blood circulation, improve metabolism, relieve muscle tension and pains, thus enhancing the body natural resistance to illness.

Spa design are furnished with natural green stones, marble, solid wood, white sand, silk curtains and warm yellow lightings to precipitate your mind and calm your heart.

Premium, attentive and considerate services, professional physiothetlrapists, signature treatments with a balance of yin and yan through gentle skillful techniques to relieve and achieve a blissful spa experience.